By TROY LANDREVILLE July 3, 2014 Surrey Now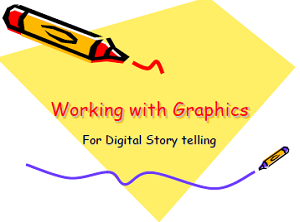 LANGLEY – Standing outside the PuCKS clubhouse portable positioned next to Douglas Park Community School on the afternoon of June 11, Connie Klimek shook her head slowly and smiled. She had been reminded that the program she founded in 2005, one that has given children a lift and added confidence in both sports and literacy, is just a year away from celebrating its 10th anniversary.
Through its annual 10-month program consisting of team sports and Lit-Fit (an after-school literacy and homework club), the Promoting Community through Kids in Sport Program (PuCKS) works with marginalized children between the ages of 10-18, who are financially in need and/or recently settled in Canada.With Klimek and director of operations Marg Kunst at its helm, PuCKS is a registered charity with the focus of helping students stay and succeed in school by offering the incentive of team sports and big-buddy relationships with university student mentors and athletes.
The goal is moving the PuCKS Program to communities across Canada. PuCKS currently helps kids in Langley and Aldergrove, and has changed significantly over nine years. Today, there is a heavier emphasis on getting kids prepared for the workforce, Klimek said."The biggest thing is, we've now started tutoring on Tuesdays," she said. "We've got pre-calculus going on, and chemistry."However, sports remains a huge component. Tuesday ice hockey sessions are offered at Langley Twin Rinks from September to March, and several PuCKS participants play soccer with assistance from members of Langley United Soccer Association.
The majority of the youth PuCKS assists are from Langley's Karen community, with 100 Karen youth taking part. Their homeland is Myanmar, formerly Burma, a country ruled for decades by a military dictatorship. The military has warred with and persecuted the ethnic Karen minority. Thousands of Karen have fled over the border to Thailand, to crowded refugee camps. Some of those, several hundred in Langley, have been accepted as refugees in Canada.Among the Karen who have settled in Canada,
Langley has gained a reputation as a desirable place to live because of the supportive community atmosphere.Today, roughly 360 Karen people live in the Langleys."I believe we have the largest concentration of Karen in the Lower Mainland at this point in time," Langley Community Services Society (LCSS) executive director Bill Dartnell told the Langley Advance earlier this year.The second annual PuCKS Community Showcase at the PuCKS clubhouse on June 11showcased these Karen kids through cultural food, youth digital stories, a bamboo dance, and artwork created by Karen youth as part of the Refugee Youth Art Project: Dream for Burma.
The project started in March 2013 with a visual storytelling workshop to help the youth explore their past and share their stories, to raise awareness about the situation that made them refugees.The digital stories can be viewed by visiting pucksprogram. ca, and clicking on the "Initiatives" tab.Kunst said the stories are more about celebrating opportunities for the future.Along with Karen youth, there are participants from the Philippines and Colombia in the program.
PuCKS is open to youth from all backgrounds, and for details on how to get involved email Kunst at maggi.pucksops@gmail.com or Klimek at cklimek@shaw.ca.